November 04, 2022
Congressman Castro Holds Press Conference with Student Journalists to Discuss Democracy, College Affordability, School Safety, and More
SAN ANTONIO — Yesterday, Congressman Joaquin Castro (TX-20) held a press conference with student journalists from San Antonio high schools and colleges to take questions about democracy, college affordability, school safety, and other issues of importance to young people and their campus communities.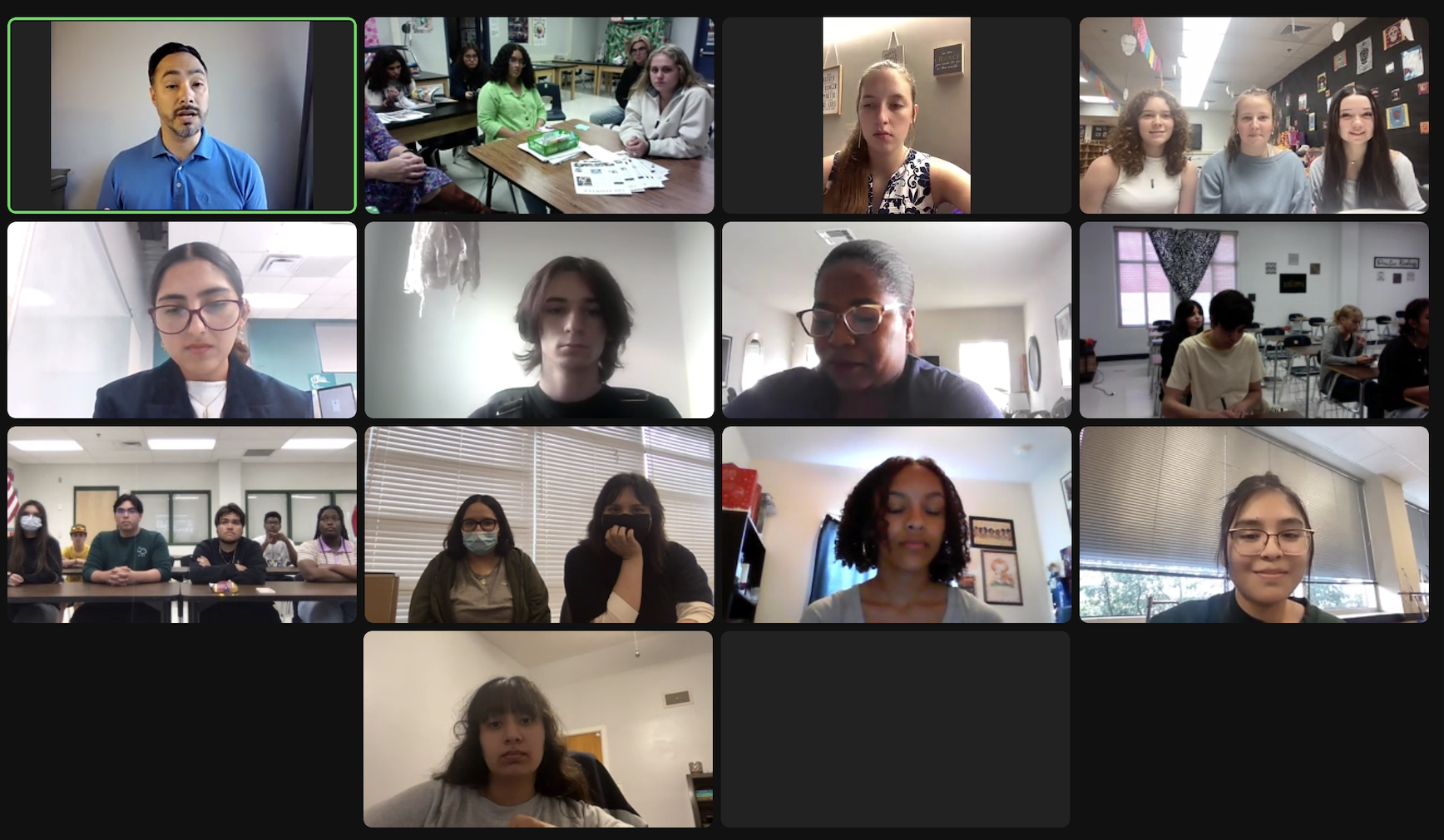 Congressman Castro meets with San Antonio student journalists
"San Antonio is home to the best and brightest students in the country, and I was so pleased to hear their thoughtful and well-researched questions during yesterday's press conference," said Congressman Castro. "For the last several years, I've been pushing the American media industry to hire people who can bring diverse stories into our national narrative. As newsrooms search for the next generation of journalists, I strongly urge them to take notice of the talented students honing their craft in San Antonio colleges and universities."
Colleges and universities in attendance included the University of Texas at San Antonio, Texas A&M University-San Antonio, Trinity University, and Palo Alto College.
High Schools in attendance included John Marshall High School, Oliver Wendell Holmes High School, Louis D. Brandeis High School, Sandra Day O'Connor High School, Tom C. Clark High School, Sam Houston High School, Burbank High School, Communication Arts High School, and Judson High School.
Recordings of the press conference can be requested by emailing geneva@mail.house.gov.
---
---
Next Article
Previous Article