November 21, 2022
Congressman Castro Announces Winner of 2022 Congressional App Challenge for the 20th District of Texas
SAN ANTONIO – Today, Congressman Joaquin Castro (TX-20) announced that Rishi Hariharaprasad, a junior at Brandeis High School, has won the 2022 Congressional App Challenge for the 20th Congressional District of Texas. Rishi's winning app "Disabled Health" helps people with disabilities access user-friendly technology to search for online information about at-home injuries. "Disabled Health" will be displayed in the U.S. Capitol Building and featured on the website for the U.S. House of Representatives. Congressional App Challenge winners are also invited to the #HouseOfCode Reception in Washington D.C.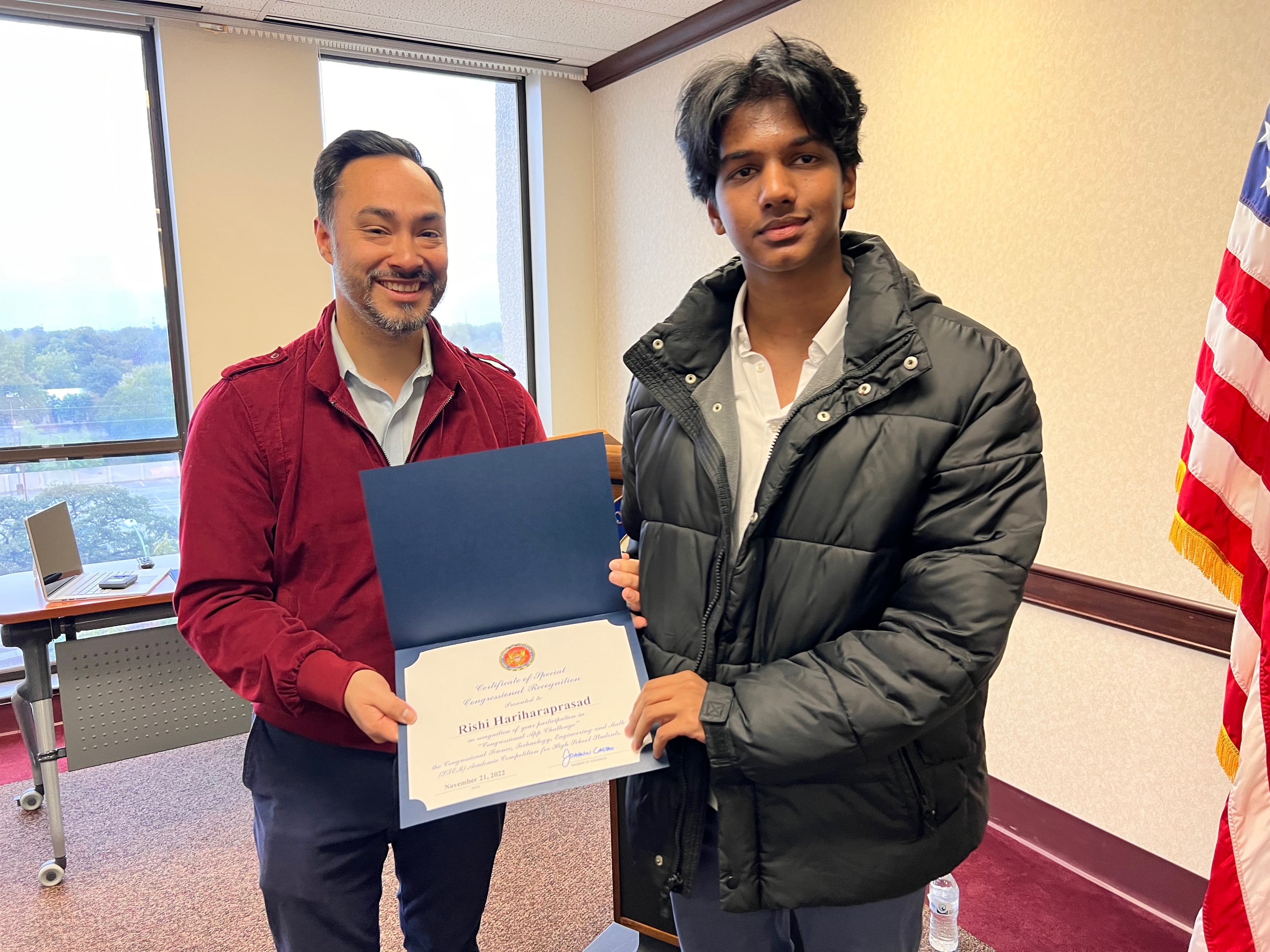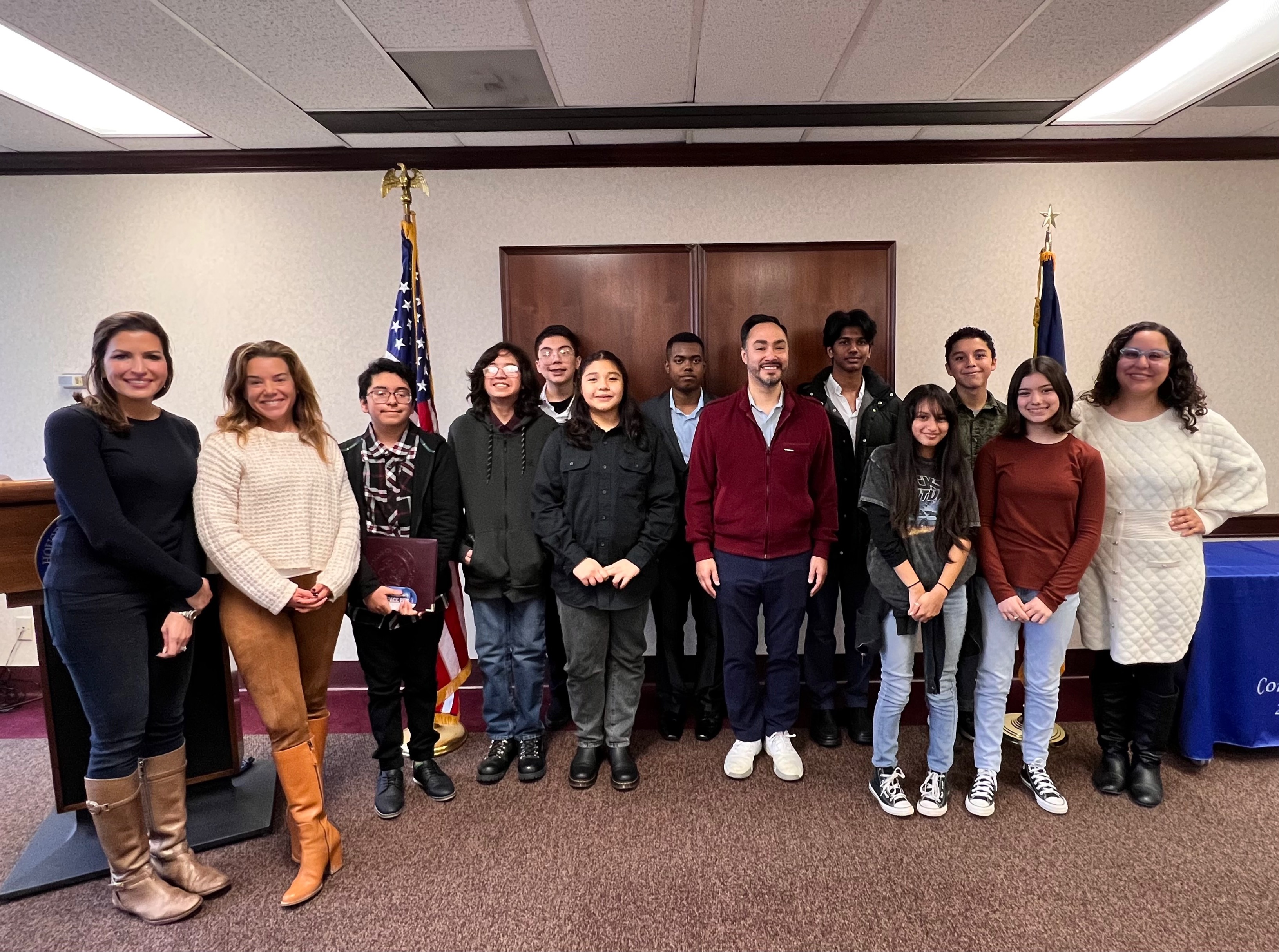 Congressman Castro with Congressional App Challenge winner Rishi Hariharaprasad (left) and Congressional App Challenge competitors (right)
"Every year, the Congressional App Challenge give San Antonio students the opportunity to showcase their tech skills and their boundless creativity. This year, every competing student submitted an app that focused on the needs of our community — from helping people with disabilities to easing the transition to middle school. As our students develop in-demand STEM skills, I'm proud that empathy is guiding their work. Congratulations to all the students who competed and thank you to the San Antonio Area Foundation and our esteemed judges for lending their time and support to the Congressional App Challenge."
Every year, the Congressional App Challenge provides students with the opportunity to demonstrate their computer science skills and compete to have their applications displayed in the U.S. Capitol building. Previous winners in the 20th Congressional District of Texas designed apps to support student mental health and help local middle schoolers learn about their options for high school.
In addition to the winning entry, this year's Congressional App Challenge entries included:
"Brain Fluff," a simulation game designed to teach physics.
Designed by Ayyub Reese, John Jay High School
"Love Thy Neighbor," an app to connect elderly or disabled people with volunteers who can help with home and yard work.
Designed by Julian Cuellar, Harlandale ISD
"MMS: Marketplace for School Supplies," an app to help struggling families access donated school supplies from the community.
Designed by Monica Rubio and Brandon Lee Ramirez, Brentwood STEAM School
"Iodah," an app designed to support students during the transition from fifth to sixth grade.
Designed by Devonii DeLuna, Benjamin Mejia, Jessika Alvarez, and Jayden Zavala, Brentwood STEAM School
---
---
Next Article
Previous Article