March 11, 2023
Congressman Castro and Bexar County District Clerk's Office Hold Passport Fair to Help San Antonians with Application Process
SAN ANTONIO – Today, the Office of Congressman Joaquin Castro (TX-20) and Bexar County District Clerk Gloria A. Martinez held a Passport Fair to help more than 100 San Antonians with the passport application process.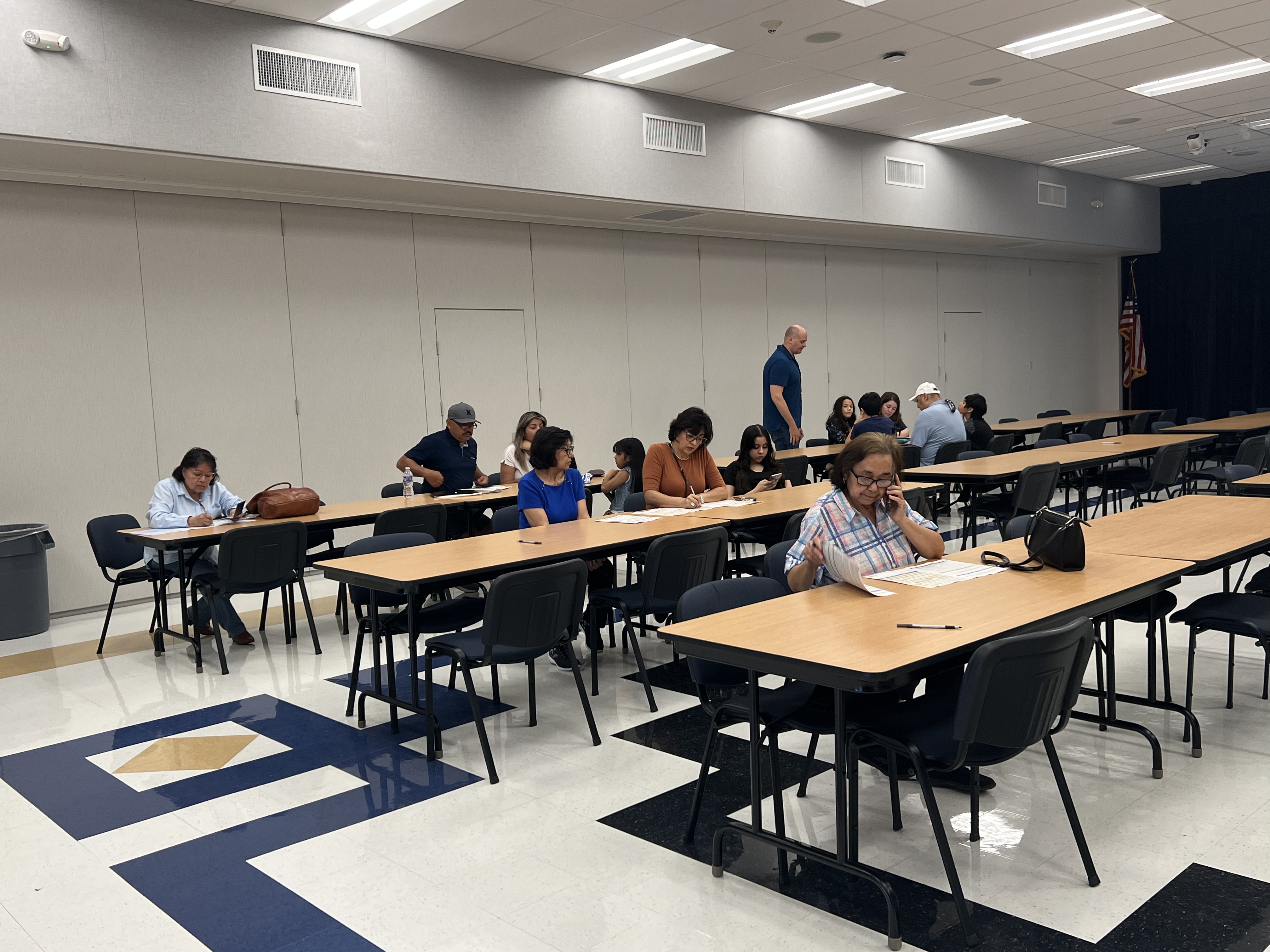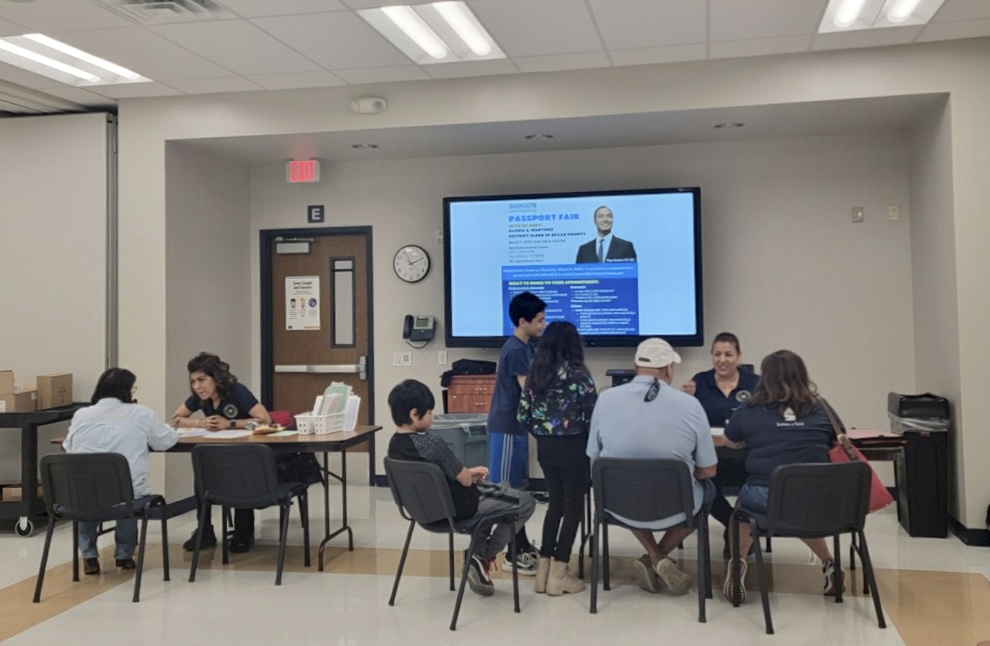 San Antonio families receiving help during Congressman Castro's Passport Fair.
"Across the country, we have seen an unprecedented surge in passport applications. Whether you're a first-time applicant or need to renew an expired passport, I highly recommend you begin the process now to avoid delays in their travel plans," said Congressman Castro. "I was glad to partner with Bexar County District Clerk Gloria Martinez to help families get ready for summer travel and thank her for working to make these services more easily accessible in our community. If you were unable to attend the Passport Fair and have questions about the application process, please call my office." 
"I would like to personally thank Congressman Castro and his team for their partnership and dedication to making this passport fair a great success. With such a great response, we are excited to say that more passport fairs will be coming soon throughout Bexar County," said District Clerk Martinez. "I am grateful for my staff and their work in helping make this event possible and who gave time during their weekend to come out into the community and provide a service to the public. Our goal is to bring more services out into the community to make retrieving and filing important documents more accessible. I plan on working in conjunction with Congressman Castro to help bring more services out to the community in the near future. Together we can help make a difference for the Residents in Bexar County."
As Americans resume international travel, the U.S. Department of State has seen an increase in passport applications and expects the upcoming summer to be the busiest on record travel season. Currently, processing wait times are eight to 11 weeks for routine processing and five to seven weeks if expedited for an additional $60.
San Antonians who need help navigating the application process are encouraged to contact Congressman Castro's office at (210) 348-8216. 
Learn how to apply for a passport here. To check the status of an application, click here.
---
---
Next Article
Previous Article